Today, a new job opening for a Software Engineer (Mobile) requires the candidate to have affinity for Blizzard games and eSports; and next it says "The Blizzard Media Network team is responsible for building and supporting the video experience for Android and iOS media apps across Activision/Blizzard/King."
Searching for the term "Blizzard Media Network" doesn't show anything in search engines. Is this something that already exists, or is this something that is in development?
At first, I thought this was something akin to the Overwatch League app where you can watch eSport matches, and VODs -- but things got murkier and more broad in scope.
As I kept reading through the bizarre job opening, the PLUS section requires the candidate to have experience working with content (live, vod) encoding and transcoding; experience in Broadcast/Broadband Television, Video-On-Demand; experience building video experiences for OTT devices (Roku, Apple TV, Google Chromecast, Amazon Fire, etc.).
Full stop. This project is not just aiming to broadcast to the Android and iOS viewership. It is far more encompassing than just eSports. What does Roku, Apple TV, Google Chromecast, and Amazon Fire have in common? Films, Animated Series, 13-episode show series right onto your living room and bedroom's TV.
This triggered a memory. Back on March 2019, this trademark news circulated around the internet. Whoa?!
Is the Blizzard Media Network meant to be some kind of Blizzard Netflix service putting together documentaries, eSports, films, animated shorts, animated TV series, cinematics, and so on? The job opening makes the March 2019 Diablo trademark start to make sense.
The Blizzard Media Network might be getting ready to broadcast films and series based on Warcraft, Diablo, Overwatch and other IPs. In theory, they could also allow you to play games straight from your TV, kinda like Google Stadia aims to do.
The job opening won't only work alongside Blizzard Entertainment. He/She will work with Activision and King. It is an Activision Blizzard umbrella project. I have a feeling that the Blizzard Media Network might function as the Beverly Hills-based Activision Blizzard Studios platform to reach not only Netflix, but everyone.
Not bad for speculation. Will we ever hear about this at BlizzCon?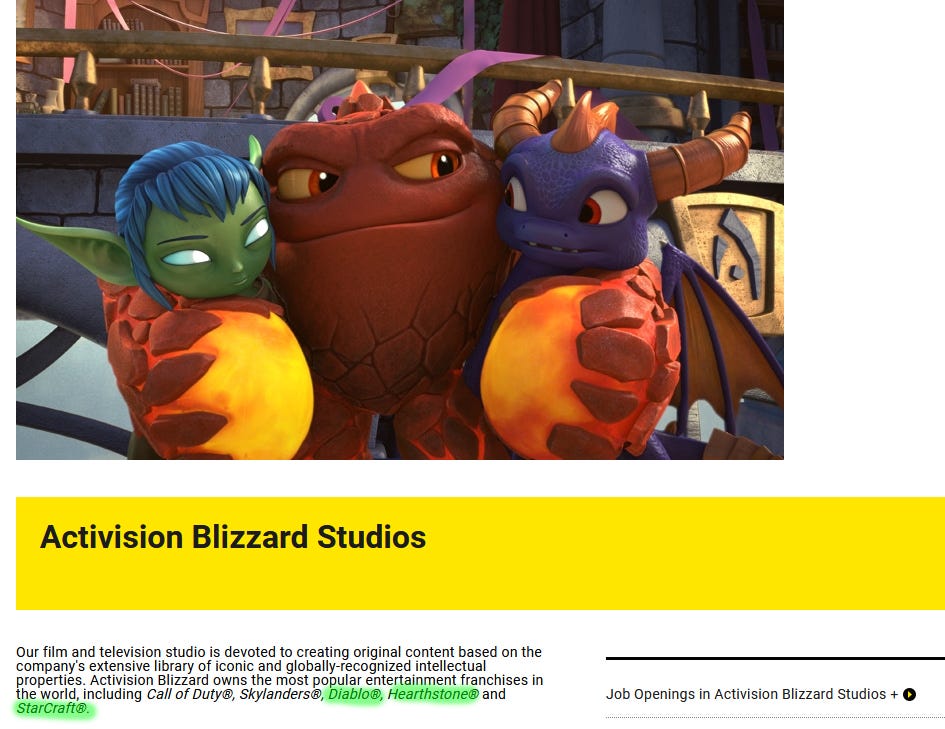 [AC_PRO id=43382]
Similar topics about the unannounced Blizzard Cloud Service theory:
[table id=86 /]