The Diablo III: Heroes Rise, Darkness Falls for Kindle is now only 99 cents for a limited-time. A Kindle device is not necessary to read this eBook. Choose the "Deliver to Kindle Cloud" option to read it on your Firefox or favorite internet browser.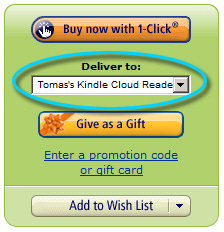 [bluepost]A collection of terrifying tales based on the award-winning video game!
A bold demon hunter risks becoming her own worst enemy while tracking down her sinister prey... A haunted barbarian returns to his shattered homeland to face a harrowing past... A lone monk scours evil from an ancient forest where the line between friend and foe has vanished... A gifted but impetuous wizard finds out that great knowledge and power come with a price ... A proud young witch doctor makes a chilling discovery that shakes his faith to its core... A desperate playwright embarks down a dark path of madness and depravity in his quest for fame... An unscrupulous wagon driver learns that his sole passenger is harboring a terrifying secret...
These are stories from the world of Sanctuary, a land of mystery and dread that serves as the backdrop for Blizzard Entertainment's award-winning Diablo video game series. Although these narratives focus on different characters and settings, they are bound together by the web of horror and suspense that is intrinsic to the Diablo universe. In this gothic fantasy realm, terror is a constant. It comes in many forms, from grotesque horned demons to the deepest fears of mortal hearts and minds. Brace yourself for this collection of exciting and frightening tales that will keep you on the edge of your seat from start to finish.[/bluepost]